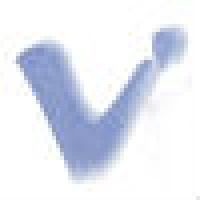 For any small to medium sized business owner, it can be incredibly difficult operating in a sustainable and efficient manner, while also trying to grow your business and survive the harsh world that exists out there for smaller businesses. Many small to medium sized businesses can struggle to maintain sufficient enough growth, or even get off the ground, and oftentimes, it's due to a lack of resources, whether that's money, equipment, software, or highly trained personnel. Another big area where many small to medium sized businesses often lack the resources or training to help support their growth is in their online presence and IT services.
In the modern technological era, a reliable online presence is crucial to sustaining growth and keeping your business going. But even for the most savvy of small to medium sized businesses owners, maintaining all of the technical aspects of an online presence is quite difficult. And things can get even worse if a technical issue arises with your website or online presence that requires a trained and experienced IT manager. That's where Managed IT services from a trusted IT provider like Virtual Business Solutions comes in. We have been serving the Metairie area with reliable IT services and cloud-computing solutions for over two decades, and our Managed IT services can help you take care of your online presence with ease and professional efficiency. But you might be asking yourself, "What even are managed IT services?". Keep reading this blog to find out, or contact Virtual Business Solutions today to get started with our Managed IT services that could optimize your businesses online operation.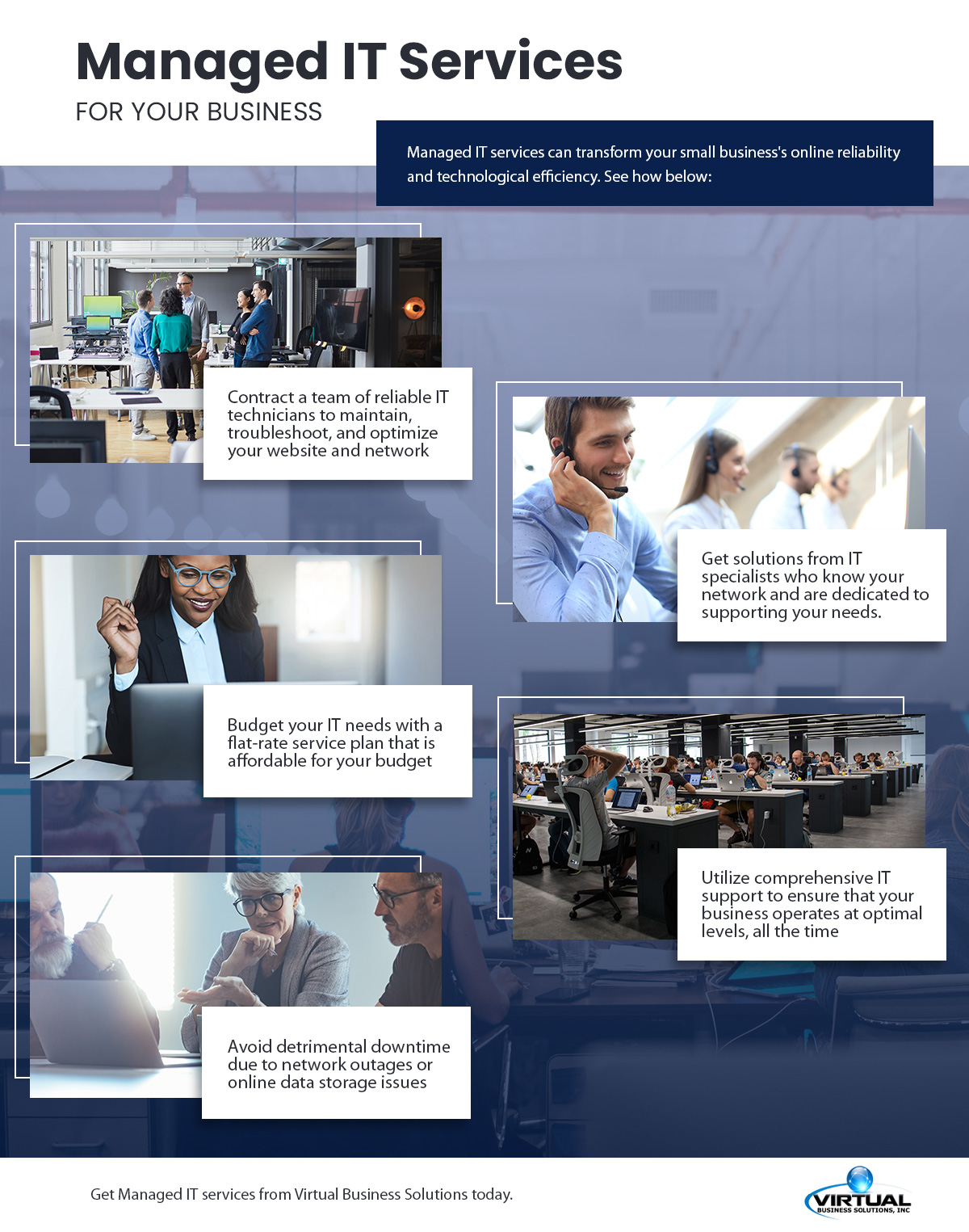 What Are Managed IT Services?
We have all seen movies and TV shows depicting "the IT guy", and oftentimes they are just brought in to fix a problem. But in reality, and especially the modern technological era we live in, trained IT technicians play a vital role in the effective functioning of just about every computer system that we rely on. Every major company you can think of has an entire IT department that is dedicated to optimizing and maintaining the websites, servers, and online presence of the company, so that you and other consumers can successfully rely on their services and business every time.
But for a small to medium sized business, it's not very financially prudent to have an entire salaried IT department, yet the need for comprehensive IT solutions and maintenance remains. That's where Managed IT services come in. Managed IT services involve outsourcing the IT responsibilities of business websites and online presence to a team of trusted and experienced IT experts like the ones we have at Virtual Business Solutions. With a flat-rate service plan, you can have a team of trusted IT specialists dedicated to managing the technical aspects of your website, your technological presence, as well as providing a solution for any technological issues you may encounter.
Managed IT services are a great option for small to medium-sized businesses. At Virtual Business Solutions, the flat rate we offer is affordable for the budget of any small to medium-sized business, and gives you great value on critical technological fixes and online troubleshooting for your business, no matter how complex the problem is. Not only does this allow your smaller workforce to focus on the more pressing and important things about your business operation, but your business will benefit greatly from the minimal technical support downtime and the reliableness of your online and technological systems.
The use of an affordable and reliable Managed IT solution becomes especially valuable when catastrophic technology failures arise that can damage your business operations and bottom line. Whether it's your network going down or valuable data missing from an index, certain technology issues can completely sideline your entire workforce, which can sometimes do irreversible damage to your bottom line and business's survival. But when you have a trusted team providing you the Managed IT services your small to medium-sized business needs, you won't have to worry about those issues being so catastrophic. Our team can get you back on track with minimal downtime and a massive increase in operational efficiency.
Virtual Business Solutions offers a variety of Managed IT services that are utilized to keep your business's technological infrastructure running smoothly and efficiently, as well as optimizing all of the different access points your website and online financials rely on. These services include:
Remote Monitoring and Maintenance
Comprehensive IT Support
Vendor Management
Security Solutions
Help Desk with Experienced Technicians
With a reliable team of experienced and dedicated IT technicians combined with these types of solutions at your fingertips, your business should never have to worry about IT troubleshooting slowing you down ever again. The consulting and troubleshooting services we can provide to your business operation will give you the confidence, the technical reliability and the online security that will give your small to medium sized business the leg up it needs.
Managed IT Services in Metairie - Virtual Business Solutions
In a modern small business era that relies so heavily on functioning technology and a consistent online presence, proper IT services and solutions are a must, and a vital boost to your business operations. Get the Managed IT services your small business needs to stay ahead of the competition, and on top of your business operations. Contact Virtual Business Solutions today to see how our Managed IT services can revolutionize your business's technological savvy and reliability.